A Proud Partner Of Children's Miracle Network Hospitals
About The GIANT CompanyView Site
The GIANT Company, through their GIANT Foundation, are committed to building healthy communities. GIANT shows this pledge by raising funds for Children's Miracle Network Hospitals in Pennsylvania, Maryland, Virginia and West Virginia where it operates over 180 stores, 132 pharmacies, 101 fuel stations and its online grocery ordering and delivery services. The GIANT family of brands includes GIANT, MARTIN'S Food Markets, GIANT Heirloom Markets, GIANT DIRECT, powered by Peapod. At the heart of its community stewardship culture are the customers, associates, and vendor partners who have raised more than $51 million for Children's Miracle Network hospitals since 1997. GIANT focuses on a Round Up Campaign in the summer months to help raise funds for eight local CMN Hospitals. Funds are also donated from their annual weekend golf outing where over 1,500 associates and vendors participate.
How Your Dollar Helps Patients with
The GIANT Company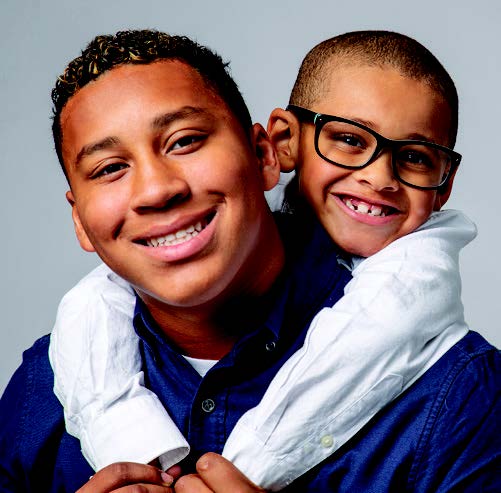 Advancement Services
For Kids LikeEli & Shane
When brothers Eli and Shane were ejected from the off-road vehicle they were riding in, they flew nearly 35 feet. Twenty cents of every dollar provide advancement services to support physical and programmatic excellence to deliver the best possible patient outcomes including the trauma and burn care the boys received while they were in the hospital.
Show You Care
Get a free Miracle Band to represent the more than 10 million kids who enter a Children's Miracle Network Hospital for treatment every year.